Training tailored to you!
Whether you're just starting out, a regular gym goer or a seasoned athlete, we meet you at your level and take you to the next and beyond!
We focus on goal specific training, creating an effective customised action plan and workout routine to specifically suit your needs and your abilities,
to get you looking amazing and feeling great.
Personal training is completely customised as everyone is different and everyone has different needs.
We will allocate you your very own RM Fitness coach who will go through an initial consultation to discuss your current lifestyle, nutritional habits, goals and history.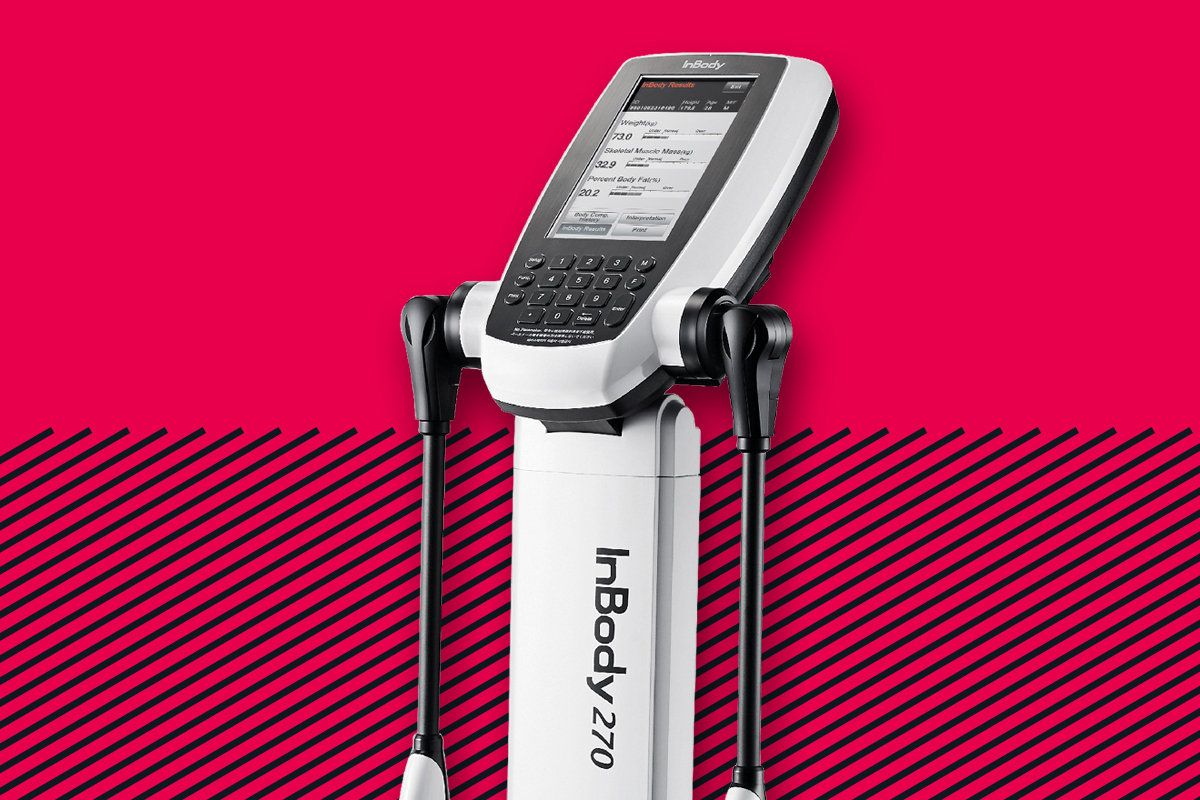 InBody 270
Body Metrics Scan
You will take the InBody Test, a body composition analysis that provides a detailed recording of your weight including muscle, fat, and water. It takes around 15 seconds to two minutes to perform and is designed to generate accurate results that are used to refine your training and nutrition programmes.
How it works
A simple guide to how we take the InBody test.
Step one
Wipe your hands and feet with the provided wipes to enhance conductivity. Step on the InBody Scanner aligning your feet with the foot electrodes.
Step two
Enter your personal profile to allow you to track and monitor your progress. Grab the handles placing your thumbs on the electrodes.
Step three
Keep arms straight and away from your body. Relax as the machine analyses your body and records your results.
Step four
Your results print once the test has completed. Test again to in two – four weeks to monitor and track your progress.
Together with your personal training coach you will formulate an action plan, focusing on your lifestyle both in and out of the gym environment. This is goal specific training where you are ultimately accountable, however with regular training sessions, weekly check-ins and the continued support of your trainer, we aim to get you to a place where you feel physically and mentally stronger.
Since joining I have seen amazing results, including 5″ loss from my waist and almost two stone in weight loss. I am fitter and stronger than I have ever been and have particularly enjoyed having new people I meet ask "do you train?" I am probably more body confident now as a 36-year-old mum of two than I was as a 20-year-old!
Enquire about personal training.
Your journey to a better, stronger you starts here. Enquire today and one of our coaches will be in touch within 24-48 hours.